I grew up with a dad who loved to tell stories.  Fortunately, for my boys, he still does.  Recently, my dad has been telling the boys a story about two Native American boys, La-wa-no-kee-te-Leef and his little brother Wa-to-to-te-wana-Kai-oh-te.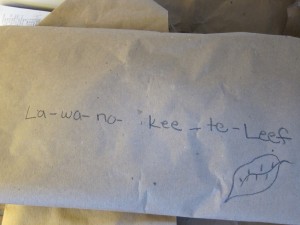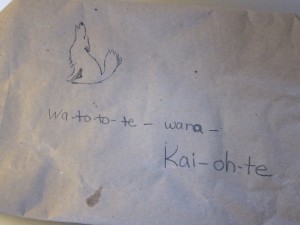 My dad has been telling this story chapter by chapter through the mail.  It is a beautiful tale written about a boy just about Leif's age, who is separated from his tribe when his village was attacked by a rival tribe of Indians.  The boy retreats to the woods, sad and lonely, and finds a beautiful white stallion drinking from a stream.  He finds he is able to communicate to this stallion through his thoughts and feelings and is comforted by this. The stallion brings Leef with him back to the herd to be protected and cared for while they help the boy find the family he has lost.
In chapter 2, Leef is disturbed by bad dreams as he begins his new life away form his family.  And, in the most recent chapter, chapter 3, Leef makes himself a dreamcatcher as he has seen his elders do, to help keep the bad dreams away.
And, to my boys delight, look what came inside the box containing chapter 3 of the story…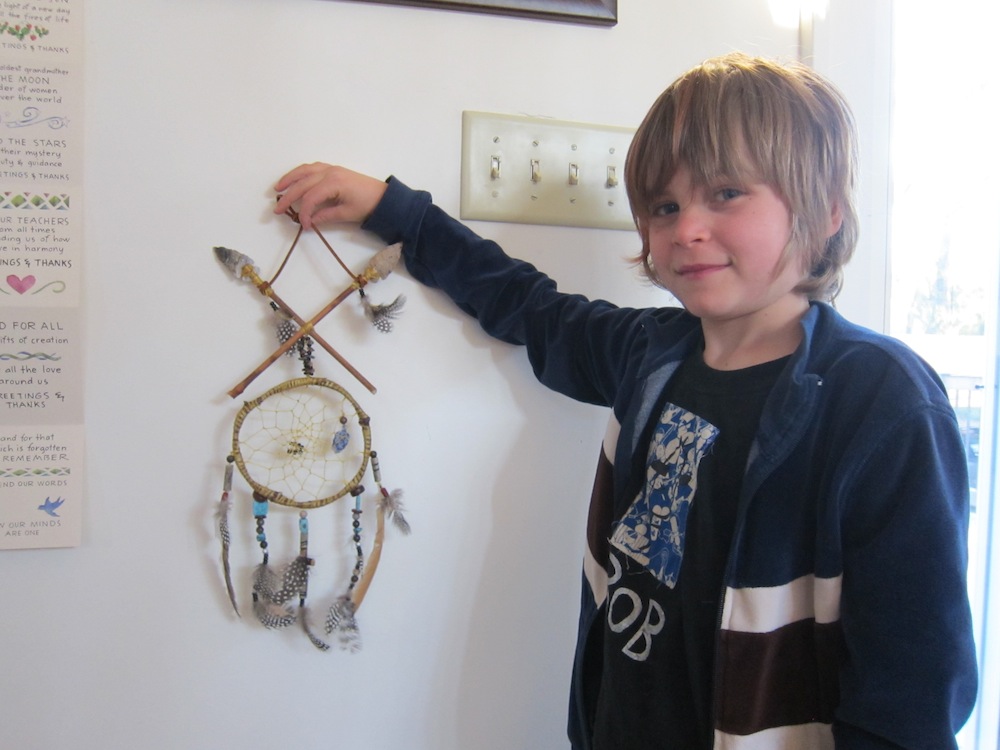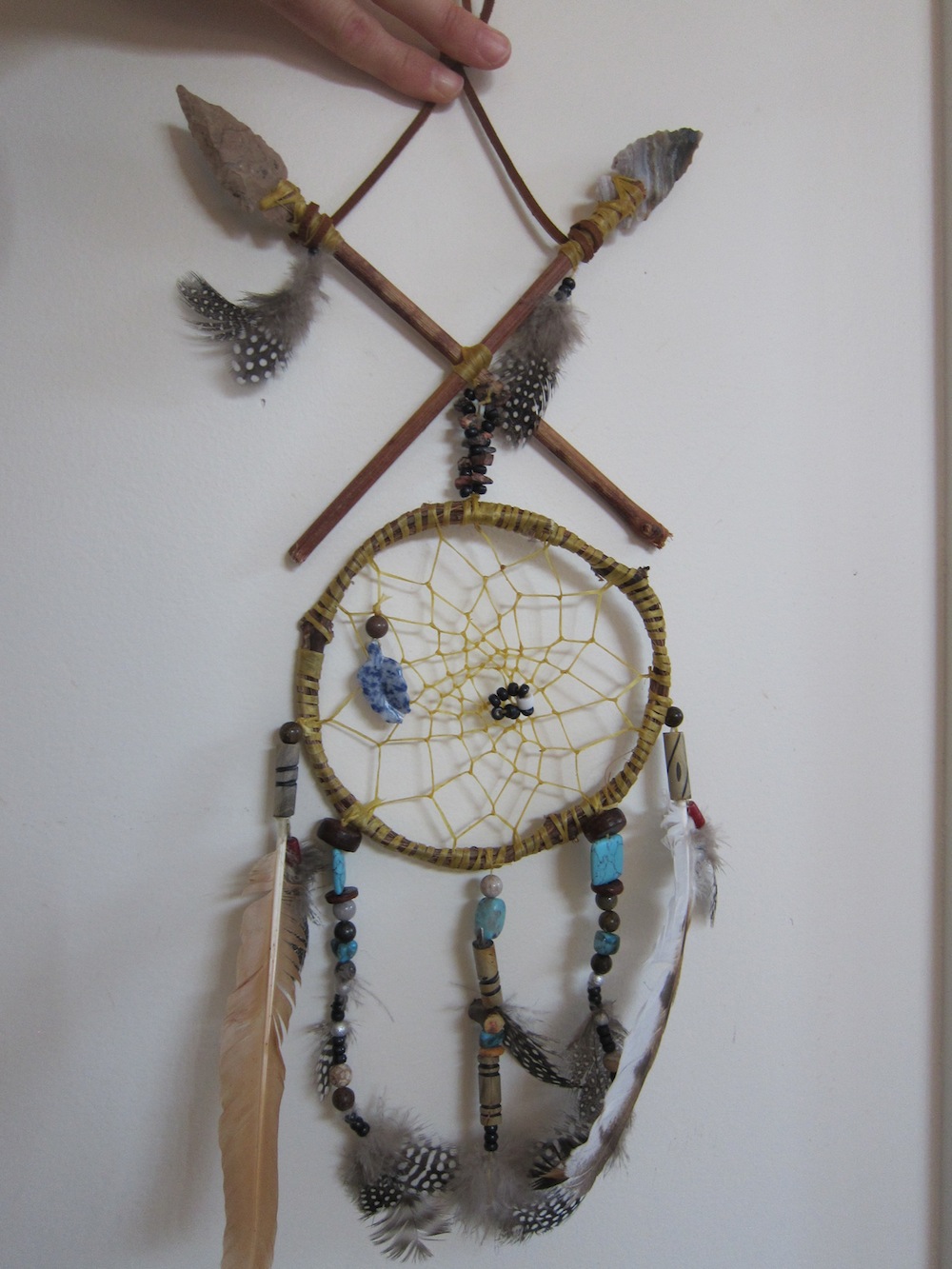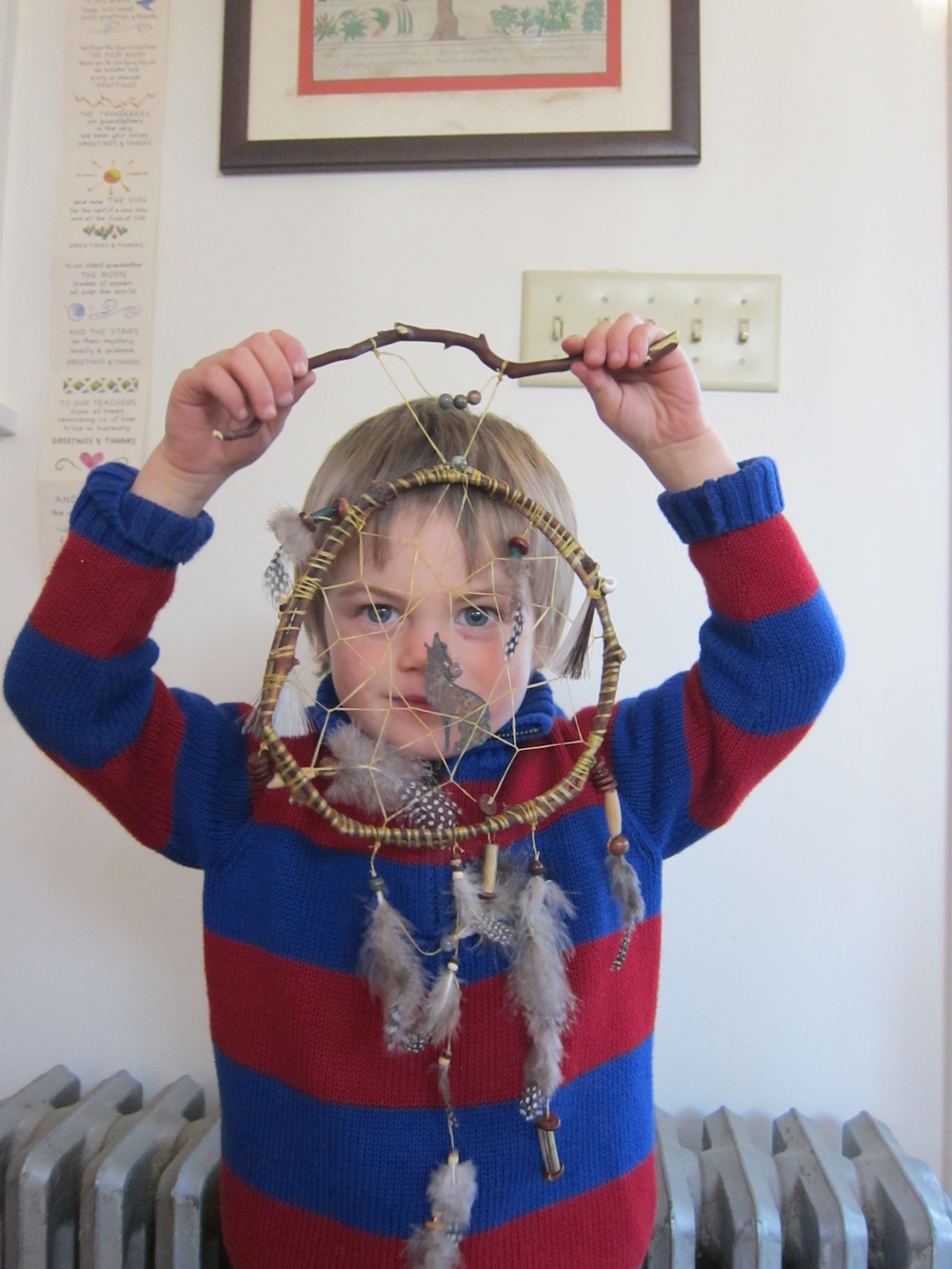 Aren't they beautiful!  These dreamcatchers hand-crafted by my dad and Debi from things collected on their property in California.  Kai's even has horse hair from their horses!  What began as just a story has begun to take on life for the boys, as they begin to see themselves in the characters.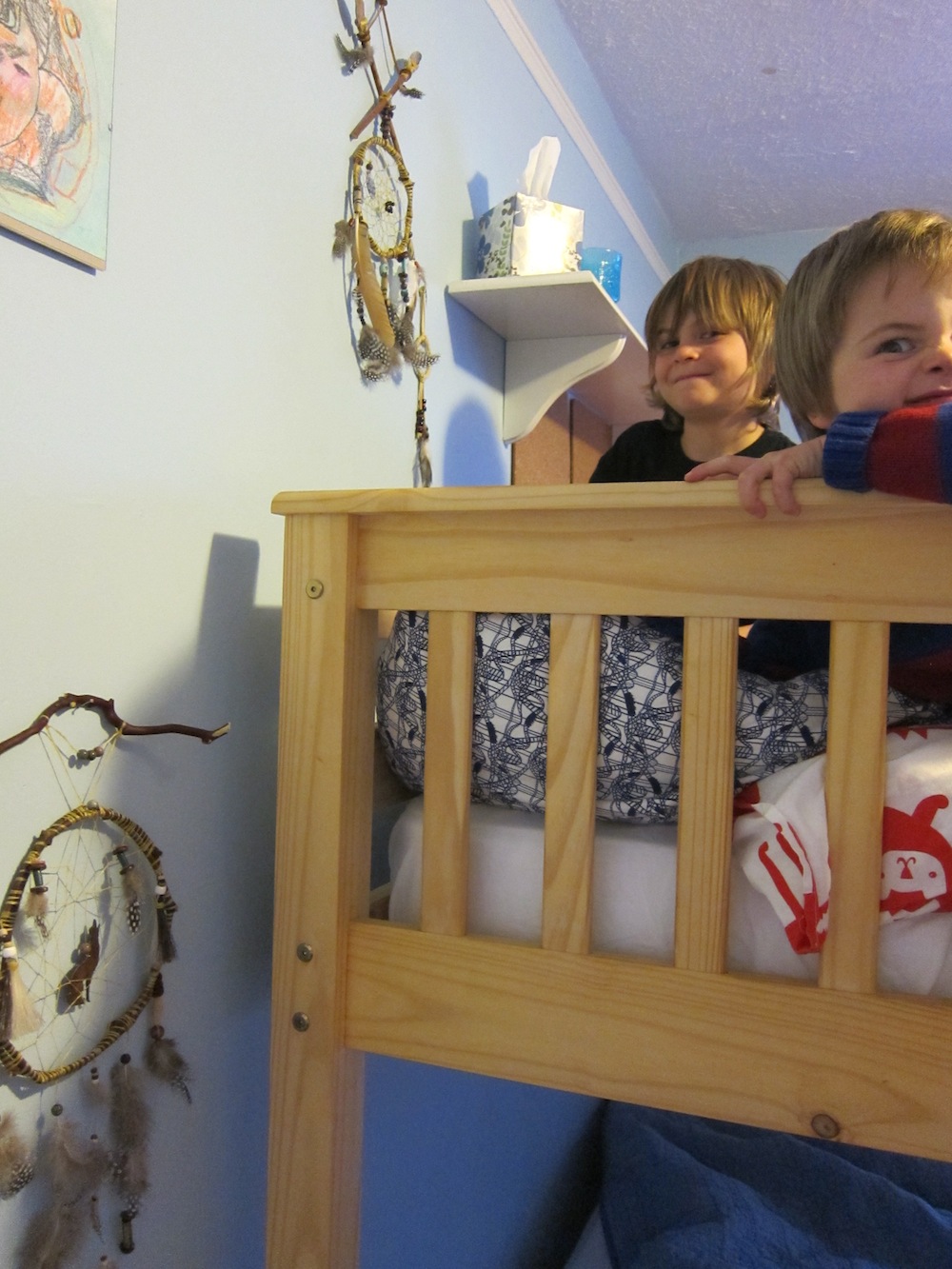 And, for now, this means they see themselves as two little boys who are promised sweet, magical dreams…protected and nurtured by the dreamcatchers they have hung above their beds.