Indeed.  Two brave companions slaying dragons (trees) and saving damsels in distress (cats). What you don't see in these pictures are their weapons. Kai fought bravely with a rake in hand, and Micah with a light saber.  Ski goggles made a nice helm, and chain mail was essential, of course.
Silliness and adventure are nothing new for Kai and Micah. But, since Friday was Micah's third birthday, I was feeling sentimental and finding their antics to be especially endearing. Micah is jus two months older than Kai, so in essence I was taking in how big BOTH of these little boys are growing.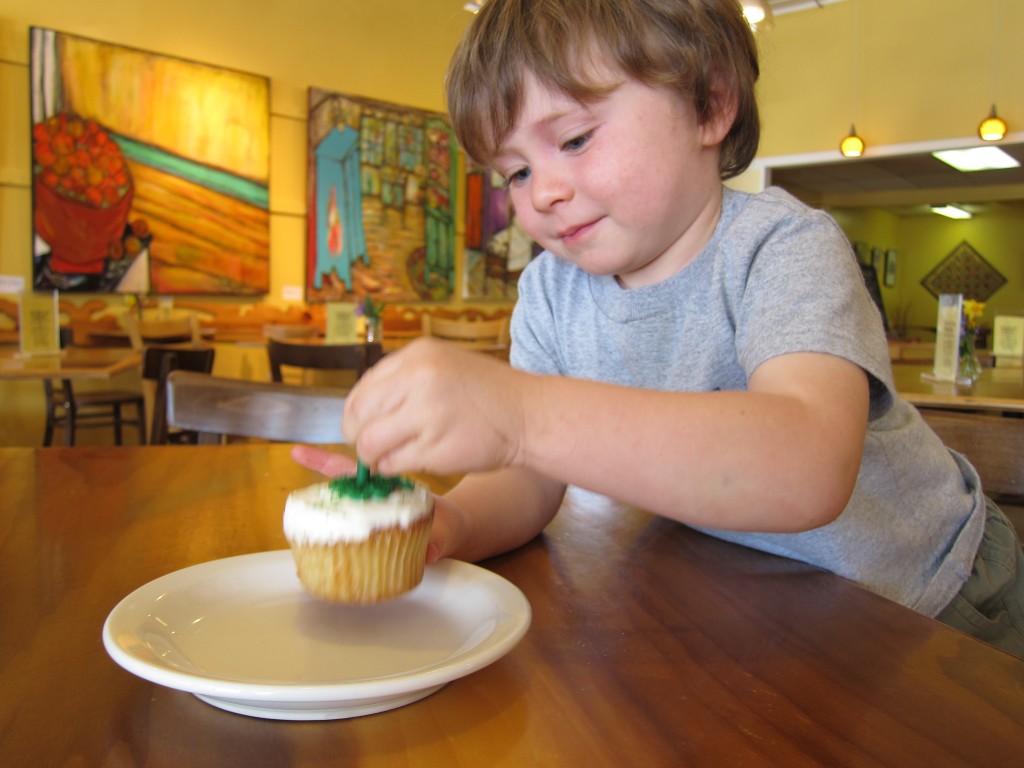 After a morning filled with knightly duties and cupcakes, the boys took to the yard and explored being warriors of a different sort.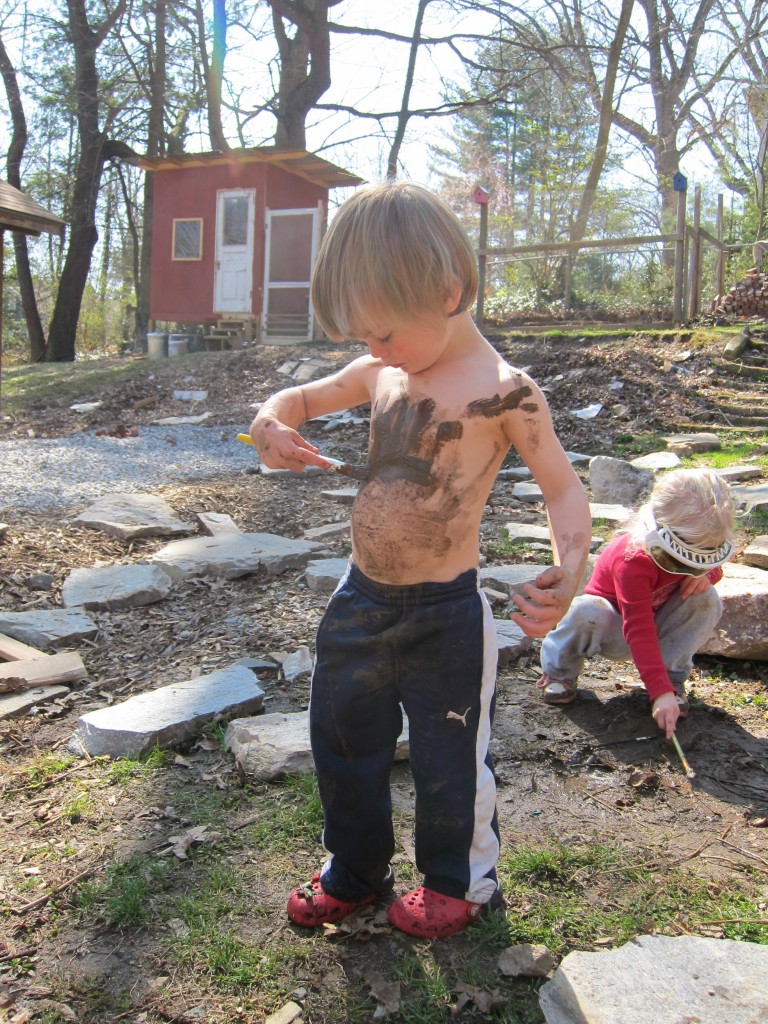 I think Micah would agree that his third birthday was a pretty good day…filled with sunshine, good friends and sweet things to eat.  We are honored to get to share our lives with this special boy.  To watch him grow and change and become himself.  These are the days when I love my job.  It feels pretty special to be able to spend as much time I do with the children that I take care of.  Each of the little ones who join Kai and I in our home each week are extensions of our family and they nourish us as much as we nurture them.  Most definitely, our lives would not be as much fun without them.