Already, our kids get giddy with excitement when Spring Break approaches.  Leif, especially, knows that spring break = beach time.  We pack up the car with swimsuits, skateboards, bikes and sand toys and drive.  The long six hour journey usually includes a sleepover at Nanny & Bapa's, which they LOVE.  Or, at the very least, a shared meal with them & often Grammy and Poppy, too.  Which usually means they get a special drink and maybe even ice cream. Then there's gas stations…Leif LOVES to stop and "relax a little bit" at a gas station.  We use the bathroom, change into pajamas, and brush teeth in the parking lot. And, since late night driving usually includes a movie on mom's lap top, the long drive seems almost bearable.  Finally, both boys sleep.  When they awake, we're there.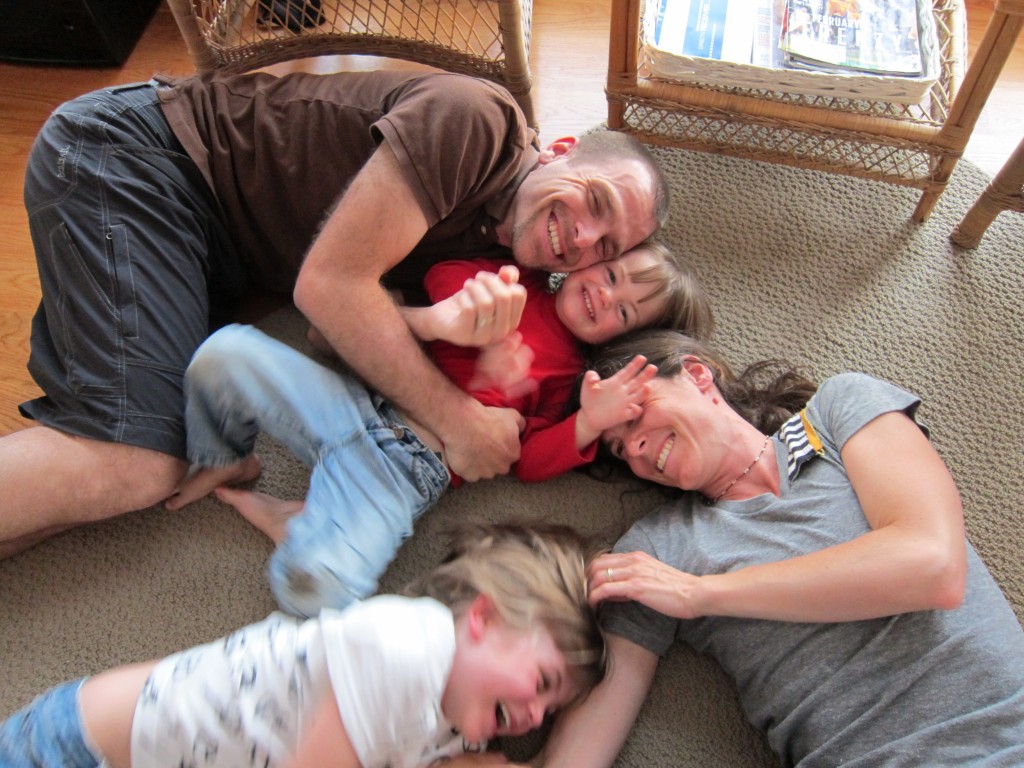 Spring Break, Part 1: New Traditions & Our first Passover
We spent the first part of our week at the beach this year with Dan's brother Steve, his wife Becky and our sweet baby cousin, Eliza.  We felt so lucky to be able to share a part of their blissful maternity/paternity leave with them.  They were in that sweet space of being completely relaxed and happily absorbed into each and every moment together. Eliza was just over two months and beginning to give us hints of a smile.
Unlike when we first met Eliza a month earlier, Leif was completely into connecting with his baby cousin this time around.  He paid attention to how the grown ups were taking care of her, and then did his best to do the same…offering her a soother, rocking her seat, patting her back gently, talking to her in a sweet voice.  It was touching to see him genuinely connecting with her.
One night, Becky led us in our first, and very special, Seder dinner together.  It was a beautiful ceremony full of ritual and meaning.  Becky took a lot of care to include us all in the process of creating the dinner (though she did most of the cooking).  It was very sweet.  Though the children got a little antsy, they were intrigued and excited by it.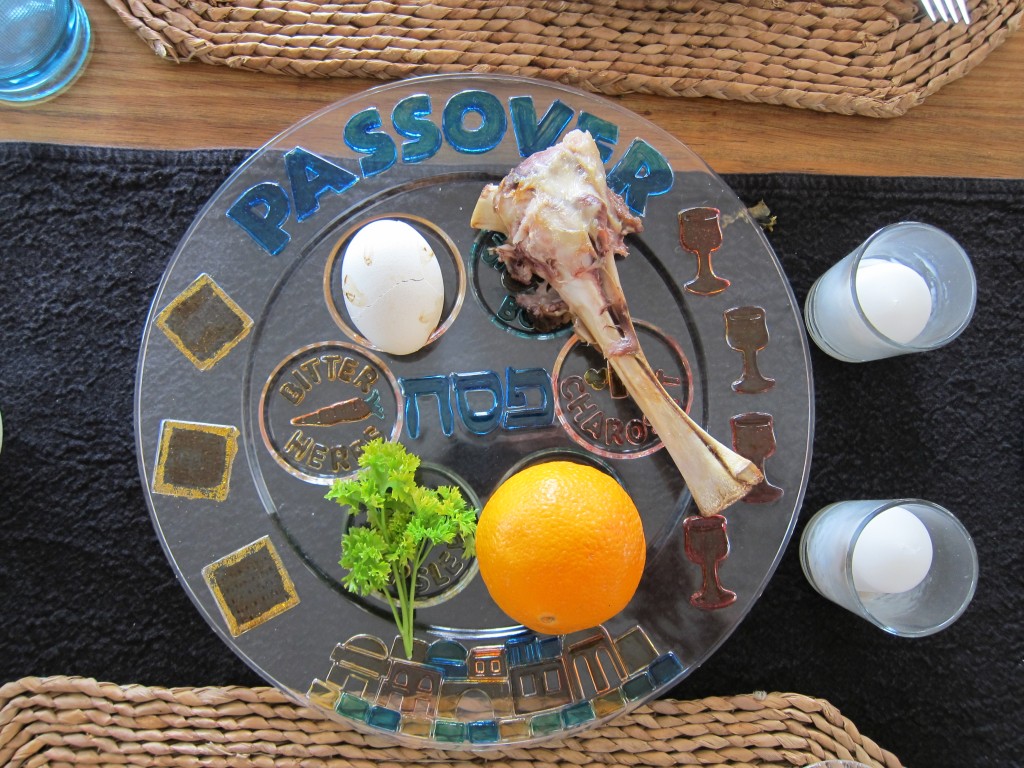 They especially liked getting to drink so many glasses of grape juice and the really cool masks.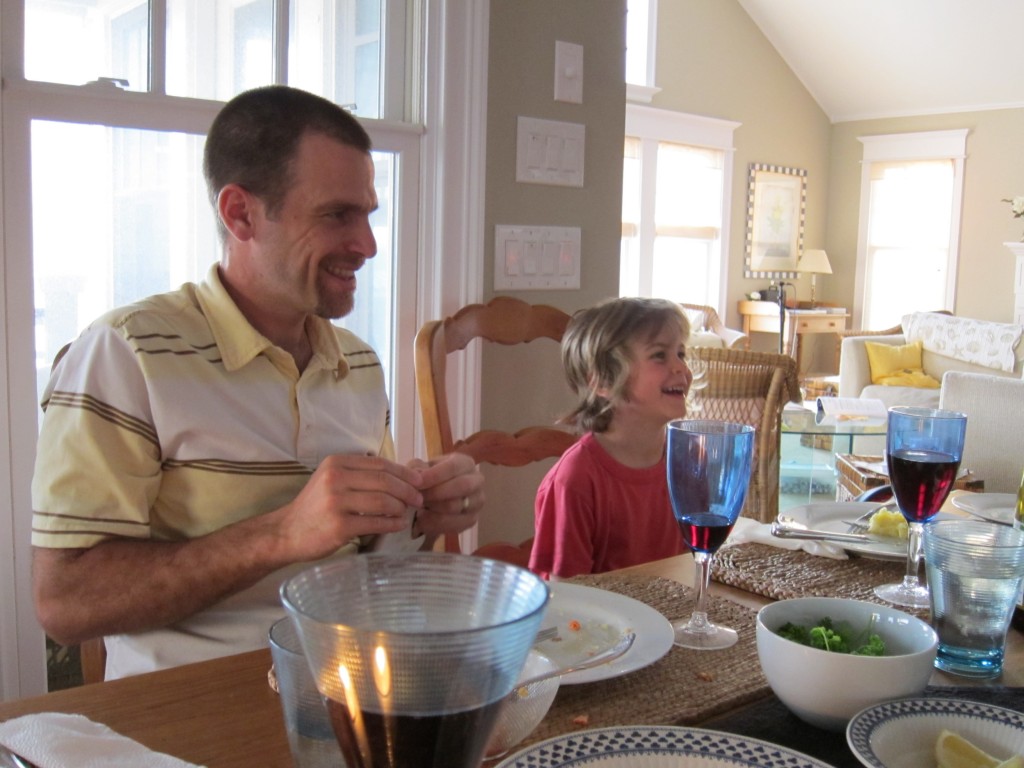 Being together with Steve, Becky and Eliza at the beach felt like the beginning of new tradition (we hope!)  One pretty afternoon while on a walk, Becky and I spent some time daydreaming about how nice it will be to share time together at the beach like this every year, and for our children to grow up with a wealth of shared memories together in that special place.