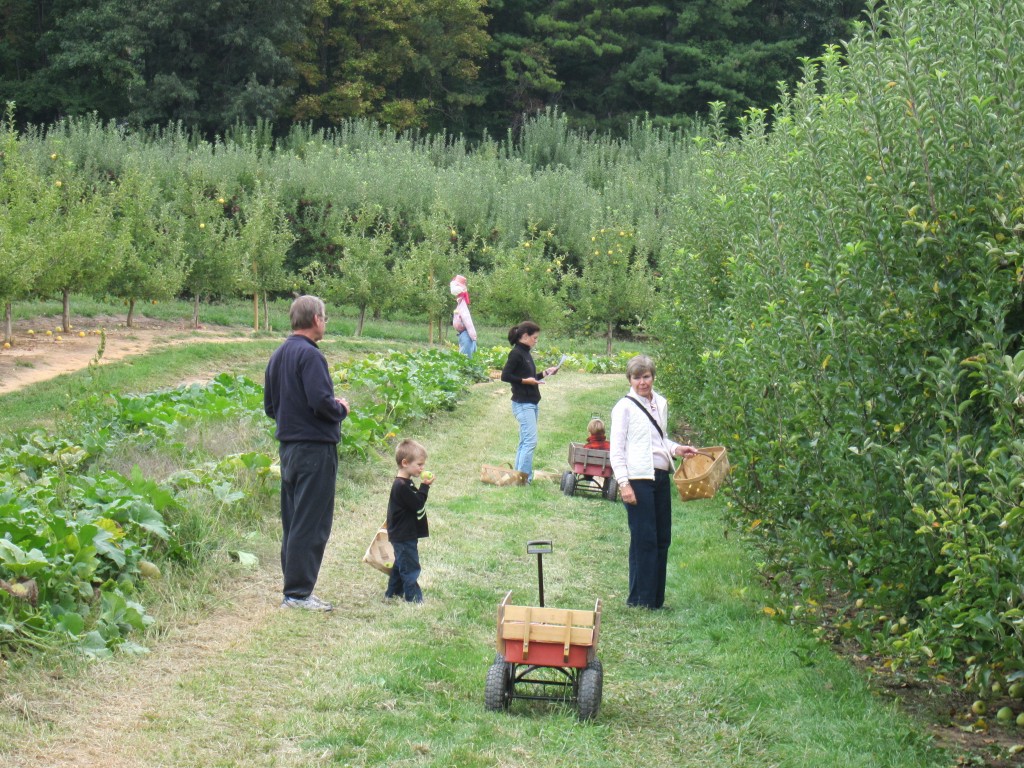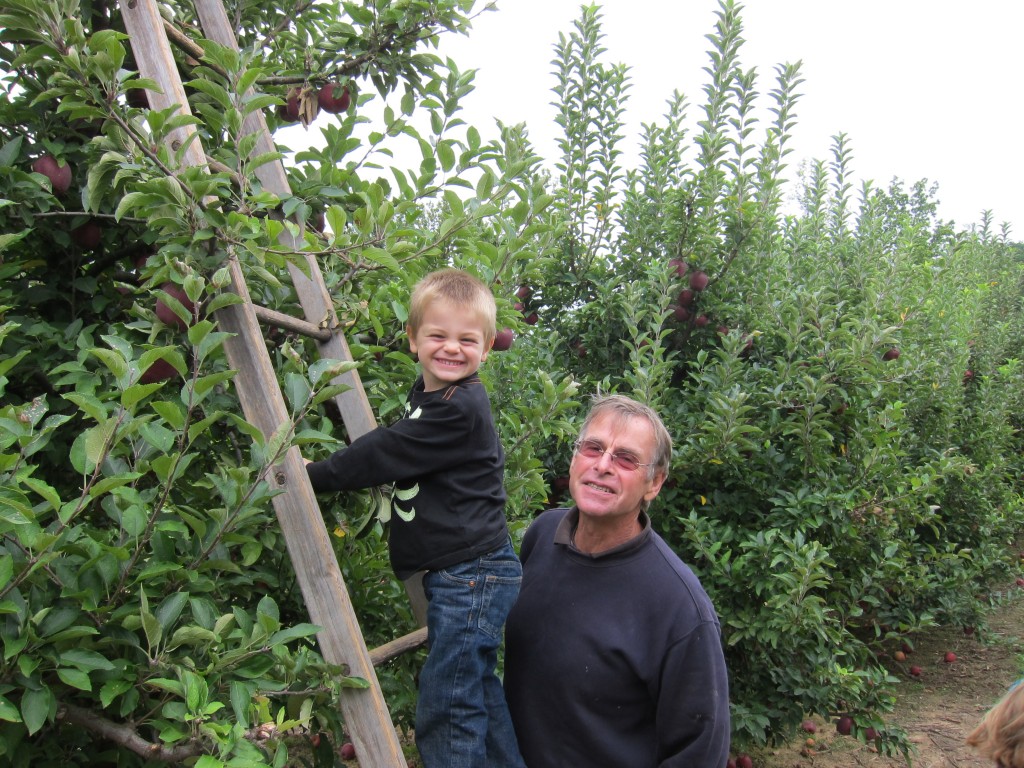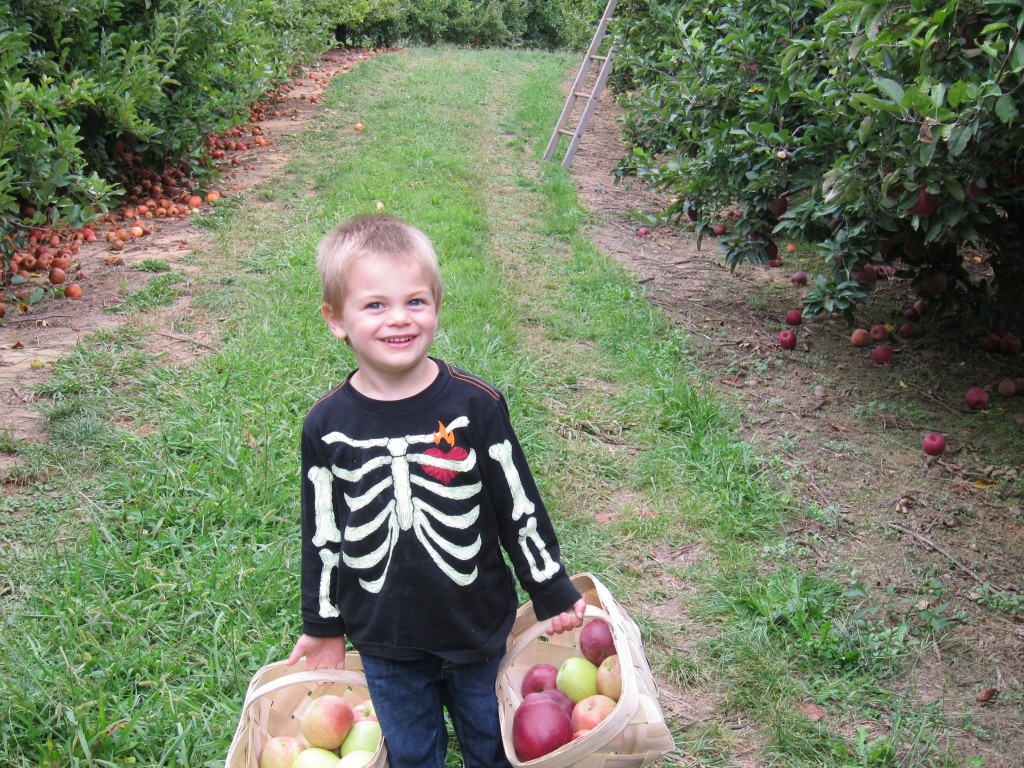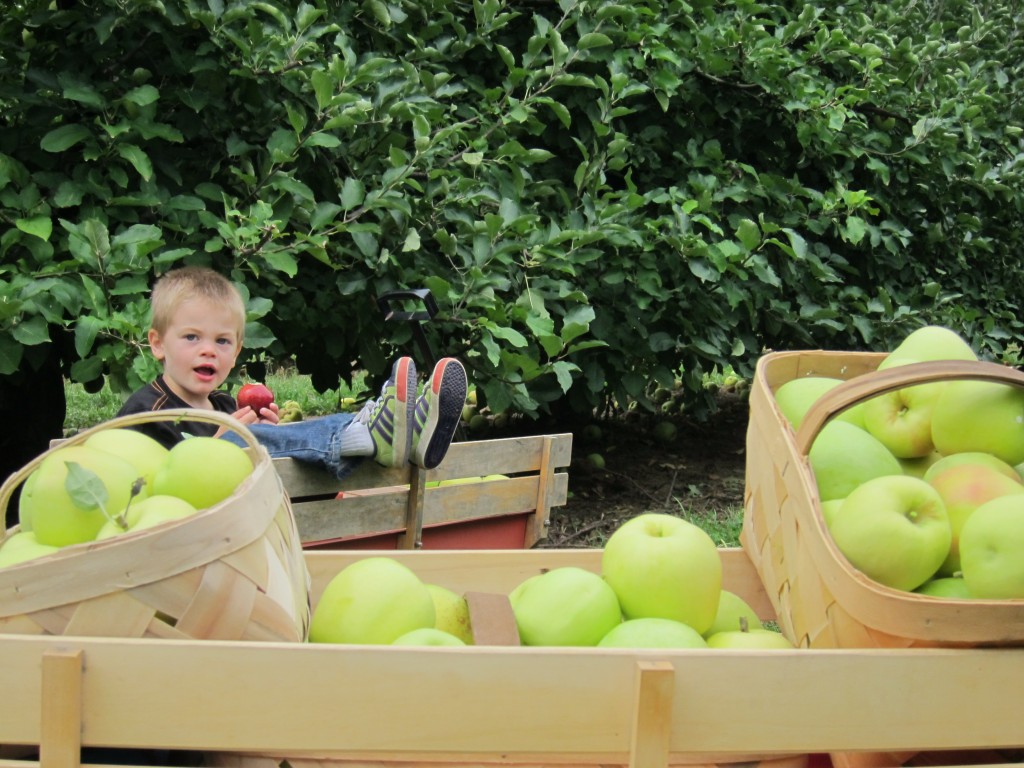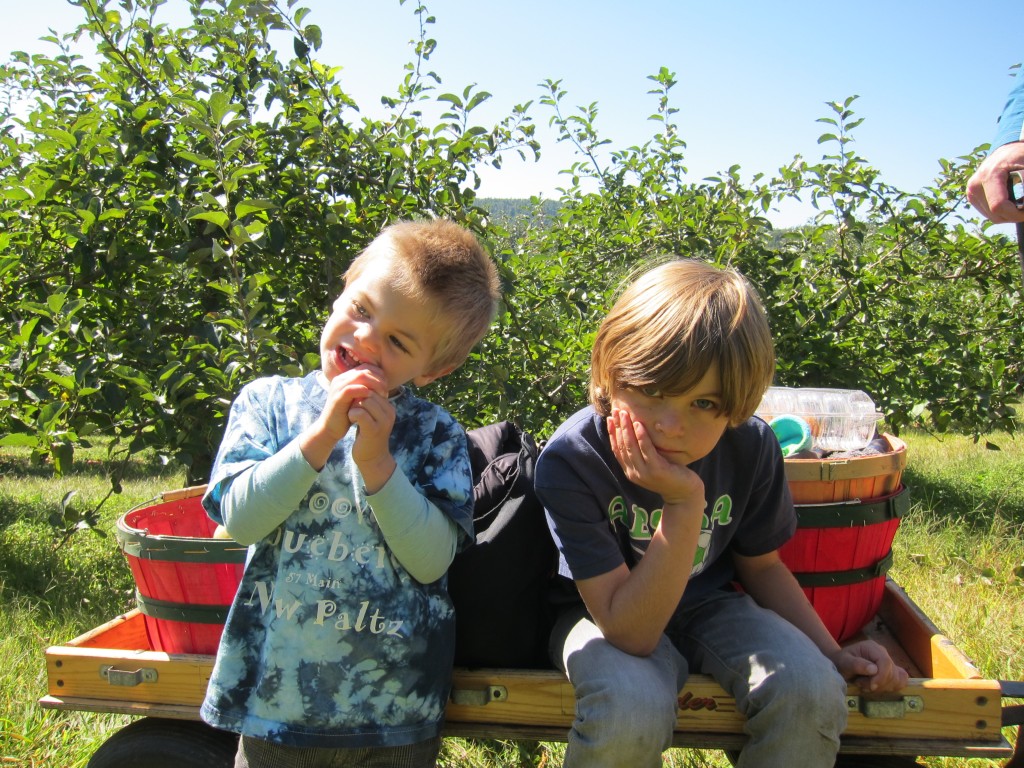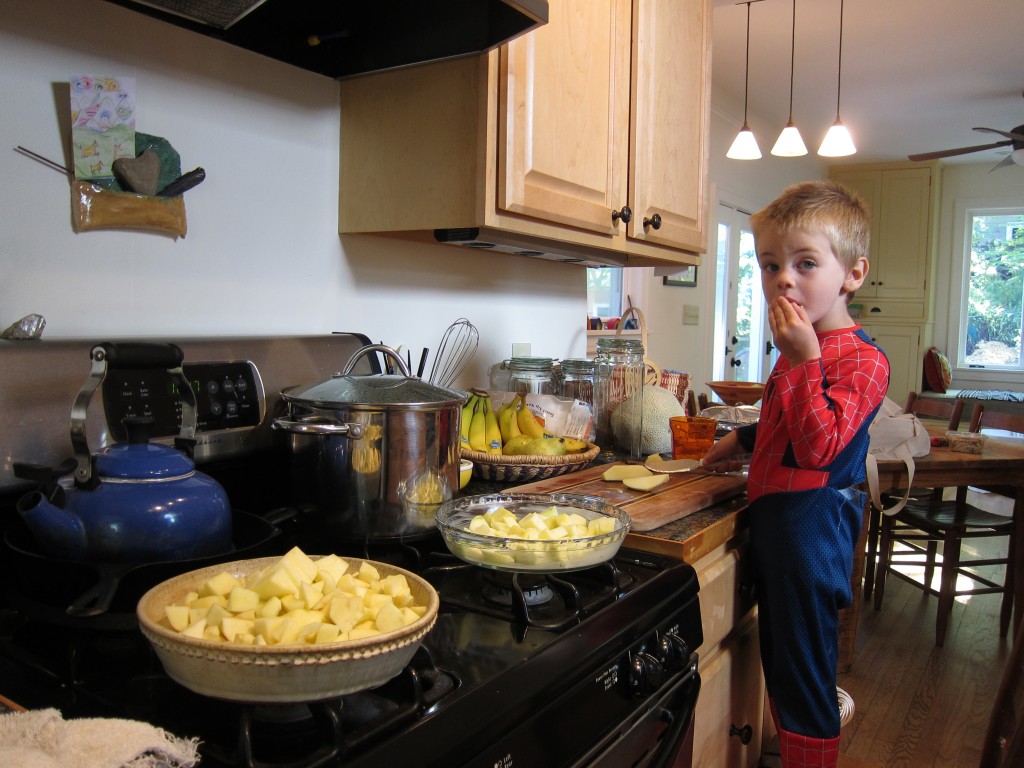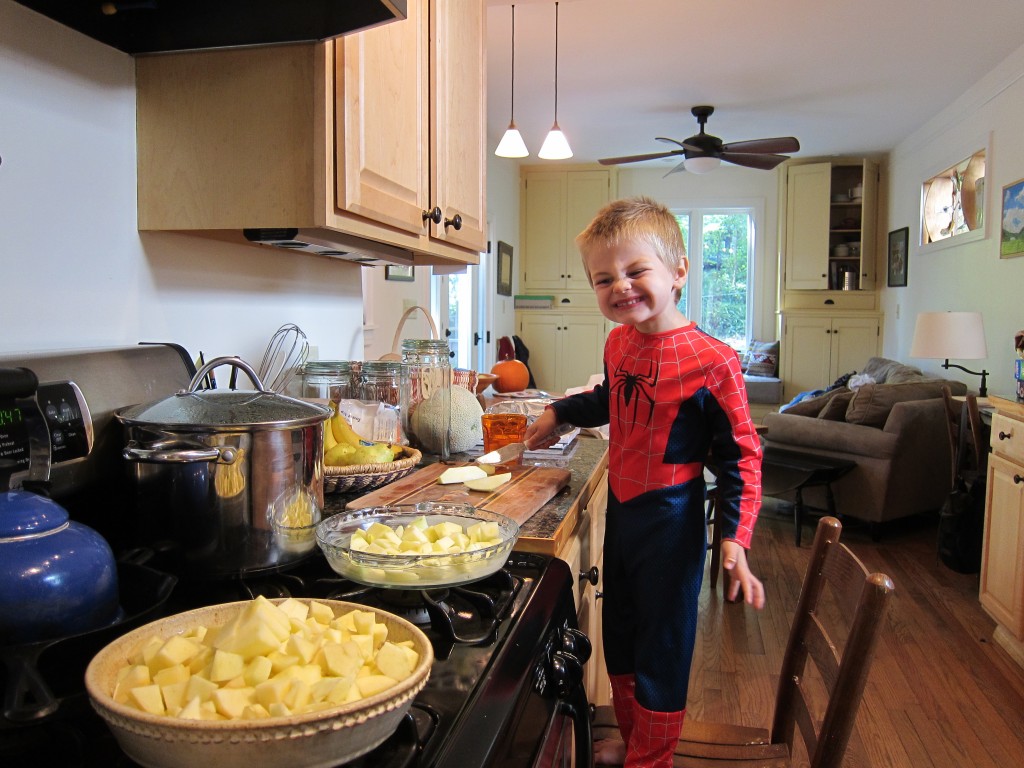 Nanny's Parisian Apple Crisp
2 lbs. tart apples, 1/2 inch slices (or whatever size chunks your 3 year old cuts them up into)
1 cup sugar
1 cup flour
1/4 tsp. cinnamon
2/3 chopped/slivered almonds
1/2 cup butter, melted
3/4 tsp. vanilla
Spread apples into buttered, shallow 9″ baking dish.  Combine sugar, flour, cinnamon. Stir in almonds.  Mix melted butter and vanilla and add to flour mixture, tossing  It will be crumbly.  Sprinkle evenly over apples and press down.  Bake at 400 for 30-40 minutes until top is richly browned & apples bubbly and tender.  Eat.  Enjoy. Cherish the goodness.